Our team is dedicated to giving back to our community! We have participated in different events and with different charities, including the cancer run, the mud run, and the American Heart Association. We try to get involved in whatever way we can. For more information or to schedule an appointment, please call us or send us a message using our online form. Just fill it out, click submit, and we will get back with you soon. We will be happy to help you get started on your journey to a happier, healthier, more beautiful smile today. We can't wait to meet you!
---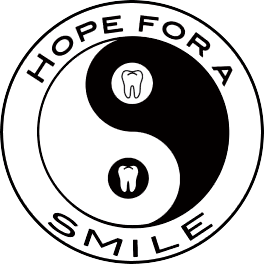 "Hope for a Smile (HFS) is the connection point between those in need in our community and dental care providers that are willing and able to provide care. Through a secure online database, Hope for a Smile allows community organizations such as TROSA and Dress for Success to easily find dental care providers for their client's dental needs."  
Hope for a Smile makes it easier for dentists to give back.
We have participated in several charity events which include the Cancer Run, American Heart Association and the Mud Run. We are committed to participating in events that support and give back to our community. As part of our commitment our dentists have partnered with Hope for Smiles. This is a nonprofit that connects dentists with Trosa, Dress for Success and other community organizations. Through our involvement with Hope for Smiles we  restore smiles and are a part of a comprehensive effort to rebuild lives.  For more information visit www.hopeforasmile.org