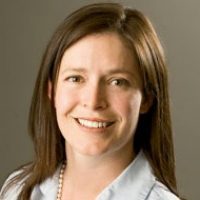 Meet Dr. Esther Vice-Hanson | Sunrise Dental
Esther Vice-Hanson, DDS - Durham Location
You might say Dr. Vice-Hanson was born into dentistry, as she indeed was sitting chairside with her mother before she was even born. When she was 6, her mother, Dr. Dinah Vice, graduated dental school. Dr. Vice-Hanson remembers many days since then visiting the office and watching her mother work.
Dr. Vice-Hanson grew up in Chapel Hill and received her Bachelor of Arts in anthropology from the University of North Carolina at Chapel Hill. She quickly followed this achievement with a Masters in Biochemical and Cellular Biology from East Carolina University. She has since graduated with honors from the University of North Carolina at Chapel Hill School of Dentistry. One of her most significant academic and clinical achievements was being nominated by her faculty as an alumni member to the Omicron Kappa Upsilon Honor Dental Society. This honor was awarded to only nine graduating seniors from her class.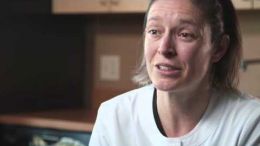 Read Transcript
After dental school in 2007 I went in with mom and we full fledged and full power ahead as mom would normally go. We did CE, Continuing Education, on implantology. It wasn't just like placing the implant, it was the whole surgical idea, surgical site and how to preserve that, placing the implant, all the way up to just patient management afterwards and before. That was about over 200 hours over a two year period where we just were constantly going in and hearing from the greatest minds all over the world that came in. It gave me a real full understanding of that whole concept. This was all lecture, we did some hands on of course but this was just a understanding of what we wanted to get into.
Also just on my own since then I've done little bits and details here and there in different categories, endodontics, you know that's root canals, or crown work, or really mostly medicine over all with the oral sedation and really understanding that to make sure we take good care of our patients when they're sedated with us. I've done so much Continuing Education on just understanding how to take the best care of our patient in a whole health aspect. That's the biggest thing I've done recently is just understanding their whole health and how to integrate that into dentistry.
Dr. Vice-Hanson's interest in dentistry may seem obvious as she has been exposed to this career her entire life, but it is not so simple. If her mentor had been any other than her own mother, she may not have chosen dentistry. Not only was Dr. Vice-Hanson born into dentistry, but she was also given the great occasion to learn how one can make such a positive impact on so many lives. She believes dentistry is not just about dental tools or methods; it is a part of something much bigger. Dentistry offers Dr. Vice-Hanson a wonderful opportunity to connect with others and tenderly care for them to help create and maintain healthy, happy smiles. She has always believed that a smile truly can say a thousand words.