Dental Crowns & Bridges
Services in Cary, Durham, Raleigh, Chapel Hill, Apex, and Morrisville, NC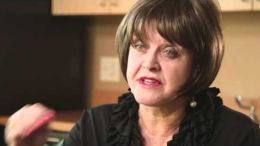 Read Transcript
We really ... I don't use any metal in the practice because our crowns are made of zirconium. Zirconium is so strong. They have this little thing where your ... They have the zirconium crown and you can pound it into a piece of wood. It's all computer generated and we scan your teeth. Then we can have a crown made for you. They don't chip, crack. The porcelain fused to metal crowns, they had metal underneath and then they had an opaquer baked on them. Then they have porcelain baked on the top. The problem is those chip and crack over time. I love the newer zirconium crowns. I absolutely love those.
If your teeth are stained, missing, chipped, or otherwise damaged, visit Sunrise Dental and ask your dentist about crowns and bridges in Raleigh, Durham, Cary, and Chapel Hill, NC. These dental treatments are designed to help our patients look — and feel — their best. Contact us today to set up an appointment.
What Are Dental Crowns & Caps?
Read Transcript
Everything has its place. You have to decide, is this appropriate in this situation? Back before implants were more widely used, then they would put a bridge on two virgin teeth. The problem is, once you cut down those teeth, then the nerves could die and you could have a problem. Crowns, there are just some teeth that have been filled once, twice, three times, and there is just not enough tooth structure to actually keep it together. Even if you bond it and superglue it and do everything else, it's just not going to last long-term. I mean, sometimes you have to do crowns. I usually use the zirconium crowns.
Crowns often serve as a way of restoring strength and beauty to cracked, worn, and broken teeth, whether the result of teeth grinding, decay, age, or improper bite. Crowns not only get rid of cosmetic issues on teeth by covering the entire surface of the affected tooth, but they also effectively reinforce and stabilize the damaged or weakened areas.
Dental Crown Procedure
Creating and placing
dental crowns
typically requires two office visits. During the first visit, one of our Chapel Hill, Cary, Raleigh, or Durham, NC dentists at Sunrise Dental will make a mould of the tooth that needs a crown. The mould is then sent to a dental laboratory, where a porcelain crown will be made in accordance with the exact specifications of the mould. The process of creating the crown takes about two weeks. Then, you will come back to Sunrise Dental to have your new crown cemented to your tooth. We also now use special technology called the iTero scanner to take digital impressions, and our Raleigh office even has CEREC technology, which can mill a perfect crown while you wait. Our all-zirconium crowns are beautiful and strong — we even offer a 5-year guarantee as long as you keep your regular preventive checkups.
What Are Dental Bridges?
When a tooth is missing, a bridge may be the ideal treatment. Bridges literally bridge the gap between the tooth by anchoring an artificial tooth between two dental crowns that are placed on either side of the gap. Bridges can remedy the problems caused by gapped teeth, allowing you to speak normally, chew properly, and smile proudly.
Types Of Dental Bridges
There are three main types of dental bridges used by our dentists in Durham, Chapel Hill, Cary, and Raleigh, NC:
The traditional bridge
The cantilever bridge
The implant-supported bridge
The most common type of bridge is the traditional bridge, which is created by placing two dental crowns on either side of the gap and fixing an artificial tooth between them. The cantilever and the Maryland bridge types use various combinations of replacement teeth and noninvasive support systems to help you achieve the results you want. Implant-supported bridges are special because they are anchored into the mouth using — you guessed it —
dental implants
.
Dental Bridge Procedure
The procedure to place
dental bridges
first requires one of our dentists at Sunrise Dental to make moulds or take digital impressions of the natural teeth that will be supporting the crowns. The finished crowns are bonded to the artificial tooth, then cemented onto the appropriate teeth. We can help you decide which bridge option is best for you based on your specific needs and circumstances.
Make An Appointment
You can schedule an appointment by calling one of our convenient locations. You can find their numbers
here
. You can also send us a message using our
online form
. We can assist you in selecting the best option for you.