General Dentistry
Services in Cary, Durham, Raleigh, Chapel Hill, Apex, and Morrisville, NC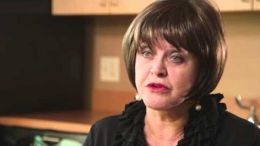 Read Transcript
I love General Dentistry because you don't limit your services, and at the same time we won't offer you a service in these general dental practices unless we have taken extra continuing education on it. For example, implants. I took quite extensive courses before I actually did that service. The cool thing about General Dentistry is once you get a relationship with a patient, if you can perform well several different things for them, then I think patients prefer that. They don't want to make and appointment, run over here and run over there and run over there for different things. It takes a lot of work and there's a lot of equipment and a lot of different procedures. It takes a lot of honing of your skills to do that. I think that's rewarding, because like I said I'm a CE junkie anyway. I love learning new things.
At Sunrise Dental, we offer a variety of general dentistry services to help you and your family get the treatment you need for basic dental problems. We can also help you prevent all kinds of dental issues — large and small. Below you can learn more about these general dentistry services and why they might interest you. Feel free to contact our team with any questions you may have.
Dental Cleanings And Exams
Dental cleanings and exams are the foundation of our dental practice. When you visit our office for the first time, we will walk you through all of the examinations we offer. These exams are used to check for any dental problem or abnormality. We use specialized tools and techniques to look for things like oral cancer, gum disease, cavities, decay, infections, and other issues. We also offer regular dental cleanings. Hygiene visits are designed to keep the mouth clean and free of damage-causing buildup. These visits are also designed to make sure you are getting the information you need to keep your mouth clean at home.
Fluoride Treatments And Varnishes
Fluoride is great for keeping your teeth healthy and strong. This substance, found in tap water in most cities and in many toothpastes, helps to maintain your enamel and prevent decay and sensitivity problems. We can treat or varnish your teeth with fluoride to give you the preventive boost you need.
Nutritional Counseling
What you eat and drink can have a major impact on your oral health. Want to know how to best prevent issues? Talk to one of our hygienists to get the inside scoop on how to protect your teeth and gums with healthy food.
Nonsurgical Gum Disease Treatment
Are you noticing red, swollen, tender, or bleeding gums? These are all signs of gum disease — let us help you by offering comfortable, nonsurgical treatment options that can restore your oral health! We offer scaling and root planing procedures in addition to preventive options and information. Our Durham office is the first (and currently only) office to offer PerioLase treatment. This laser treatment can remove your gum disease infection with complete accuracy and comfort! Learn more about gum disease and how we can help you get rid of it.
Bruxism And Athletic Mouthguards
Do you or your child suffer from bruxism? Are you trying to prevent dental injuries while playing dangerous contact sports? If your answer to either of these questions is yes, we have something that can help. We custom fit high-quality mouthguards to protect the teeth from both grinding and clenching damage and from injury. Talk to one of our doctors to determine how these specialized bruxism and athletic mouthguards can help you.
Make An Appointment
Are you ready to schedule an appointment at one of our convenient locations? Please contact one of our offices to speak to a staff member. You can find the phone number for each of our locations
here
. You can also send us a message using our
online form
. Just fill it out, click submit, and a member of our team will get back with you as soon as possible. We will be happy to help you find a date and time that works well with your personal schedule. We can't wait to hear from you!