TMJ and Teeth Grinding Solutions
Services in Cary, Durham, Raleigh, Chapel Hill, Apex, and Morrisville, NC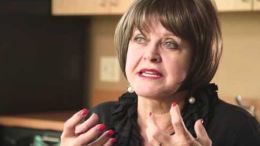 Read Transcript
I think a lot of people work at the computer a lot. I think they hold their stress in their neck. A lot of people do clench and grind at night. It's prevalent, I think, in our society. Maybe we sit at the desk too much. We don't get enough exercise. It is a problem. We can do a bite guard. If you are grinding your teeth flat, we can just do a bite guard. It kind of elongates the muscles and relaxes them. There's also such a thing as a deprogrammer that you can put on that keeps you from clenching your teeth. I personally do a lot of oral sleep appliances. People who have sleep apnea, they've done a lot of research, and people who clench and grind at nights, a lot of times they're trying to flex their muscles so that they can get more tone and bring their tongues up to actually breathe better. Obstructive sleep apnea is a huge problem in our society. You don't have to be overweight to have obstructive sleep apnea, but that adds to it. The obstructive sleep apnea appliance, the oral appliance keeps you from grinding. It's kind of a retainer. There have been a lot of studies, and some people ... In any profession some will agree. Some will disagree, but some feel that it even helps the TMJ.
Jaw joint and facial pain is a common affliction for many of our patients. We can help by offering specialized treatment to alleviate your pain and get you back to your normal life. On this page you will find more information about what causes jaw pain, how your oral health can be affected by
teeth grinding
and clenching, and how we can help these common problems. Feel free to contact us with any questions or concerns you may have.
Why is my jaw hurting?
If you are experiencing pain associated with your jaw joint, you may be suffering from TMD. TMD, or temporomandibular dysfunction, is caused by stress or injury to the jaw joint. However, this dysfunction can manifest in a variety of ways. If you are experiencing any of the following symptoms, you may be suffering from TMD.
jaw pain
neck pain
earache
popping or clicking of the jaw
unexplained headaches or migraines
shoulder or upper back pain
facial pain
Please contact one of our convenient area locations if you are experiencing these symptoms. We can help you get the treatment you need to feel better.
I grind my teeth at night. Is that making my jaw ache?
Very possibly. Teeth grinding or clenching, known as bruxism, is a common neurological affliction and is associated with TMJ (temporomandibular joint) pain. In addition to jaw pain, grinding or clenching can also cause major damage to your teeth. The excess pressure can wear down or even break your posterior teeth. Bruxism is common in children (who often grow out of it) but can also persist in adults and people of all ages.
What can the team at Sunrise Dental do to help?
The team at Sunrise Dental can help you get the treatment you need to feel better. If you are experiencing pain or discomfort due to TMJ or bruxism issues, we can help. We can create a mouthguard designed to be worn at night. This mouthguard temporarily adjusts the position of the jaw and alleviates pressure on the jaw joint. It also protects the teeth from unnecessary pressure and damage due to grinding or clenching. Our mouthguards are a great way to manage your discomfort and let you lead a normal life. We craft these mouthguards by first taking impressions of your mouth. We then send off the impressions to a lab for the mouthguard to be created. At your next appointment, we can then make sure the mouthguard fits properly and adjusts the position of your jaw in a comfortable way. These custom-designed guards are made to fit comfortably and help alleviate your discomfort.
How can I schedule an appointment?
If you think you are suffering from
TMJ or bruxism
issues, please contact one of our four convenient locations. You can find each of our phone numbers
here
. You can also send us a message using our
online form
. Just fill it out, click submit, and a member of our team will get back with you as soon as possible. We will be happy to help alleviate your pain and get you back to living your life!