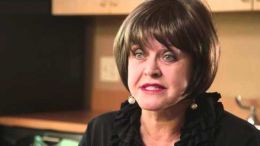 Read Transcript
I do go into each office, and I do dictate the quality. We buy the best materials, we make sure all of our dentists take a lot of CE, we talk about cases. The cool thing is, if you have one single dentist out there, which is fine if that's your path, then you're kind of alone. You don't have anyone really, unless you go to a study club to bounce things off of. Now, all of these dentists, we say, "What do you think about this?" or, "What do you think about this?"When you come to our practices, we have more than one dentist in every practice, and we talk about your case. We have more than one opinion. Somebody will say, "What do you think about doing an implant here?" Well, maybe the roots are too close at the top, and I might say, "Well, that would be really hard. Maybe you should do a bridge there." We have the ability to bounce things off of each other, which I think is a great asset. I think resources, the group practice philosophy, I love. Plus, being on call 24/7 for one person, it's too hard. I think it's too stressful. This way we can rotate call, we can rotate responsibilities. I think it's really good.
Our Family Dentist Can Take Care of All Your Oral Health Needs
Our team at Sunrise Dental is dedicated to helping you get the highest quality of care possible in a comfortable, friendly environment. Because we serve patients of all ages, we can help you get the treatment you need regardless of your situation. Our patients love visiting one of our four convenient locations in Raleigh, Durham, Chapel Hill, and Cary, NC, for three main reasons: we offer comprehensive care, we use the latest technology, and we make you feel comfortable. Feel free to contact our team if you have any questions or concerns regarding your oral health.
We offer excellent-quality, comprehensive dental care.
At Sunrise Dental it is our honor and pleasure to serve you. We care for our patients like you are family, listening fully to understand your dental needs. We cultivate this long-term patient relationship by providing a high standard of individualized care that incorporates high quality, cutting edge technology with an honest and compassionate dental team.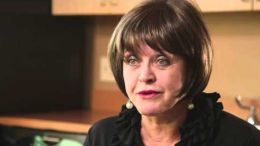 Read Transcript
It's kind of cute. I go to all these different offices, and they all have kind of a different personality. They're all great, Paulette Jolly, who is my office manager, has been with me right around 22 years now. She has a degree in Healthcare Management. She is awesome and she does the hiring, and she picks the most fantastic people, I have to tell you. She has a natural knack and ability for that. She'll interview and she gets the right person for the right position, and the bottom line is, if your staff is happy, they're going to be able to serve your patients and they patients will be happier. That's really important.
At Sunrise Dental, we take a comprehensive approach to caring for our patients' smiles. By offering general, cosmetic, and restorative dentistry services under one roof, we can ensure that each patient receives high-quality, complete dental care that is consistently superior. To see a full list of our services, visit our page
here
. We work hard to make sure we don't have to refer you out for anything — we can take care of all your dental needs.
We employ the latest technology and dental techniques.
Read Transcript
If you're going to do an implant for example, there's a lot of nerves in the jaw, especially the lower jaw. There is a technique where you can get an guesstimate that your panoramic x-ray is maybe magnified 125 percent, but it's a guesstimate so you're still working with some unknowns. The coding CT scanner will measure the width, the depth, and you can map the nerve, you know exactly where it is. When you go in to do an implant, you know exactly where everything is and you can do your osteometry with confidence and you know what you're doing.I think technology is there to serve the patient because I know if I'm going to have something done, I want the best technology. I want the physician or the dentist, whoever is working on me to know exactly what's going on. Then we have scanners where you don't have to take an impression anymore. We actually scan it. It's pretty cool, I love technology. I'm a techno junkie, you know? I just am.
We have been a very high-tech dental practice from the moment we opened our doors. We have computers in every operatory, intraoral cameras, a cone beam CT scanner, digital X-rays, and more. Our team also works very hard on continuing education courses each year in order to provide only the best dental techniques to our patients. We are so confident in our work that we provide a 5-year guarantee on everything as long as you keep a regular schedule of preventive visits! When you choose Sunrise Dental, you are choosing dental experts who can offer you excellent-quality, reliable care.
We work hard to make you feel comfortable throughout every step of the way.
In addition to our high-quality dentistry and comprehensive approach, we focus on our patients' comfort. We offer a variety of comfort options, including televisions to enjoy, refreshments, spacious facilities, a calm and welcoming environment, and dental sedation. Even if you suffer from dental fear or anxiety, we can help you feel at ease. To learn more about more about our sedation options and how we can make you comfortable, please visit our page
here
. If you are ready to schedule an appointment, please contact one of our convenient Triangle-area locations directly. You can find their phone numbers
here
. You can also send us a message using our
online form
. We can't wait to meet you!