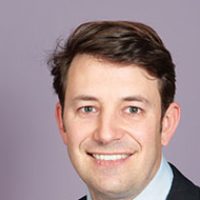 Aaron Roberts, DDS - Chapel Hill Location
Dr. Aaron Roberts is originally from Charlotte, NC, and graduated from the United States Naval Academy with a Bachelor of Science degree in mechanical engineering in 1997. Following graduation, he served as a naval aviator for nine years, flying the SH-60B helicopter during two deployments and the T-34C airplane as a flight instructor. He is a veteran of Operation Iraqi Freedom, and his awards include the Navy and Marine Corps Achievement Medal and the Air Medal.
Dr. Roberts' interest in dentistry stemmed from his own experiences as a patient. Due to a baseball injury as a child, he underwent numerous procedures including root canals, jaw surgery, bridges, and finally dental implant treatment. As a result, he knows firsthand the improvement in quality of life that dentistry can bring and has a strong desire to provide excellent and compassionate care to his patients.
Dr. Roberts left the Navy to attend the University of North Carolina at Chapel Hill School of Dentistry, where he received his Doctor of Dental Surgery degree with honors. Dr. Roberts was honored to receive awards for excellence in oral surgery from the department of Oral and Maxillofacial Surgery at UNC, and for esthetics from the American Academy of Esthetic Dentistry. He also was the recipient of the prestigious Dr. Henry Zaytoun Sr. award given to the senior dental student who most exemplifies professionalism and competence in clinical dentistry. Dr. Roberts looks forward to meeting you and your family!
"The most rewarding part of being a dentist is being able to change people's lives, improve their smiles, help them if they have damaged teeth and if their oral health is not where it should be. Being able to help them improve that and restore their oral health so that they can eat the things that they like to eat and have a high quality of life. Again, as a former patient myself, I know how important that is and how much of a different in my life having implants and high quality dental care made. It's my goal to provide that same care to our patients here."