Dentures in North Carolina
Services in Cary, Durham, Raleigh, Chapel Hill, Apex, and Morrisville, NC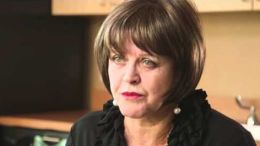 Read Transcript
There are some people that have been in constant pain with their teeth, and they have held on to them as long as they can. Their immune system may have just eaten away at the bone, and they just really don't have any alternative. I mean, they've got mobile teeth, they have infection, which is not good for their heart. Getting the infection out, getting the bad teeth out, and they're going to have to go to a transitional denture anyways. We try to do immediate dentures so that, if they have a few front teeth left, even though they are waving in the breeze, it still gives them some teeth. Now, once their bone heals, if they want to put a couple of implants to help stabilize the denture, then I think that's a great option, but some people just can't go down that rout. If it gets you healthy, gets the infection out of your mouth, and it makes you look attractive and confident, then it's a great alternative.
At Sunrise Dental, we are dedicated to helping you achieve the dental restoration you need regardless of your specific situation. Whatever your needs, we can help you look and feel great again. In addition to our dental implant services, we offer full and partial
removable dentures
(including immediate and traditionally crafted). We want to make sure you are able to function and feel your best — talk to our doctors to determine if this tooth replacement option is right for you.
Full Removable Dentures
Full removable dentures are designed to completely replace an entire arch or even an entire mouth of teeth. They are beautiful replacement teeth set into a gum-colored mold that sits comfortably inside your mouth. Dentures are a great way to restore your functionality, avoid the sunken-in appearance of a mouth without teeth, and stay looking young and healthy. These dentures are custom-designed to fit your mouth and help you eat and smile as normally as possible. We even use a convenient denture adhesive to help keep them in place. If you are missing all of your natural teeth and dental implants aren't an option for you, consider this service.
Partial Dentures
We also offer partial removable dentures. In fact, this option is even more common that our full dentures! If you are missing only some of your natural teeth, partial dentures may be the solution. Like full removable dentures, they are replacement teeth set into a gum-colored mold and custom-designed to fit your mouth. They are often held in place by clasps that attach to your surrounding natural teeth. Partial dentures are a great way to replace a few missing teeth without undergoing the somewhat invasive process of dental implants. Talk to one of our dentists to determine if partial dentures are a good option for you.
Other Tooth Replacement Options
As mentioned previously, dental implants are a popular and reliable tooth replacement option, but they are not for everyone. In addition to dentures and dental implants, we offer fixed
bridges
and implant-supported bridges. Both are used to replace only some of your natural teeth and are permanently anchored into your mouth using either cement or dental implants. Depending on your needs, removable dentures may not be preferable. We can help you determine which solution is best for your particular situation.
Teeth Extraction Services
If you need to have teeth removed before considering a replacement option, we can take care of that, too. We use a gentle removal method in combination with a local anesthetic to painlessly remove any teeth necessary. You can learn more about our
teeth extraction
. In addition, we offer both nitrous oxide and oral conscious sedation for patients who may experience some dental fear or anxiety. Learn more about our dental sedation options here.
Make An Appointment
Are you ready to schedule an appointment at one of our convenient locations? Please contact one of our offices to speak to a staff member. You can find the phone number for each of our locations
here
. You can also send us a message using our
online form
. Just fill it out, click submit, and a member of our team will get back with you as soon as possible. We will be happy to help you find the right tooth replacement option to fit your needs!