Professional Teeth Whitening Solutions
Services in Cary, Durham, Raleigh, Chapel Hill, Apex, and Morrisville, NC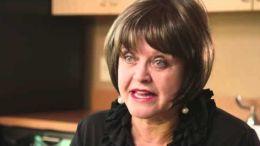 Read Transcript
Well, I can think of one that I did in this office maybe a year or two ago, and she had pretty bad tetracycline staining. Now, years ago, physicians didn't realize that tetracycline, if they gave it to the baby for ear infections, was going to really affect the teeth. Her teeth were very dark. They were actually straight and they were strong, but they were very dark. She kept saying, "I really want them, but I can't quite afford them." We gave her some pretty deep discounts to be able to change her life. She is so thrilled and so happy, and it does, like I said the cosmetic dentistry I did the other day, yesterday as a matter of fact, it makes you feel more confident. You can smile at people. Your job, you're going to progress better. I mean, the smile is the first thing people see when they talk to you, so your smile is really important. It makes a huge difference.
Many of our patients' biggest dental insecurities come from stained, discolored teeth. Whitening toothpaste can make your teeth a little whiter, but it typically takes several weeks of daily brushing to begin to see any real results. However, at Sunrise Dental, our dentists are excited to offer both in-office and take-home
professional teeth whitening
in Raleigh, Durham, Cary, and Chapel Hill, NC.
In-Office Professional Teeth Whitening From Sunrise Dental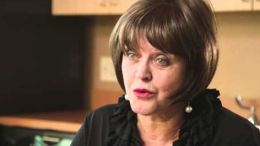 Read Transcript
I found this company called Sensational Smile. It is fabulous. We love it. It's only $99 for the patient and it takes 20 minutes. It is spectacular. It does a great job. There is absolutely no sensitivity. Now I feel like we can provide a quality in-office product for the same price they're providing on the street, but it's in the office and it's a better product. It's higher quality and you have people around here monitoring you. You have an assistant, you have a dentist, you don't just have someone just owning a kiosk. I'm really excited about Sensational Smile, and we've been using it for several months now and we love it.
We use Sinsational Smile® for our in-office whitening treatments. This teeth whitening system can whiten your teeth by multiple shades and help you get the bright white teeth you've always wanted. Furthermore, rather than making you wait weeks for results like you would with at-home teeth whiteners, our whitening procedure takes only about 20 minutes during a single office visit to offer these excellent results! Sinsational Smile® also offers less sensitivity and is more comfortable than other in-office professional whitening systems. If you want to see the biggest results fast, our in-office Sinsational Smile® solution might be right for you. Professional in-office teeth whitening treatments can help you get the bright, white smile you need to feel great about yourself. If you are looking to enhance your smile quickly and effectively without lengthy or invasive cosmetic procedures, whitening may be the answer you have been looking for. The results you get will improve your confidence and increase your chances of success all throughout your life. Don't wait to achieve the improvements you need with our in-office whitening solutions. Right now, our professional in-office Sinsational Smile® whitening treatment is only $99! Don't miss this great deal!
Contact our office
to schedule an appointment today.
Take-Home Custom Whitening Trays From Sunrise Dental
Our Raleigh, NC area dental team also offers take-home whitening solutions. While our take-home option does not work as quickly as our in-office treatments, it can help you see the results you want. We will custom-fit take-home whitening trays just for you. To use, just fill them with the Opalescence whitening gel that we will provide and wear them while you sleep. This is the most effective way to whiten your teeth at home — you will see noticeable results in just a few weeks. Our professional-grade whitening gel will help you get brighter, whiter results faster than over-the-counter options. If you are looking for a reliable, easy way to see the results you need, consider this great option.
Make An Appointment
Are you ready to help your smile look its best? Contact our office for a cosmetic consultation today. Professional
teeth whitening procedure
is an easy way to make a huge impact on your appearance. To schedule an appointment, please call one of our convenient area locations. The numbers for each location can be found
here
. You can also send us a message using our
online form
. Just fill it out, click submit, and a member of our team will get back with you as soon as possible. We will be happy to help you get started!