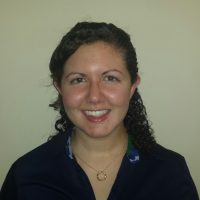 Laura Azzu, DDS - Durham Location
Dr. Laura Azzu is originally from Chapel Hill, NC. After completing her undergraduate degree in biology from Peace College in Raleigh, she received her Doctor of Dental Surgery degree from the University of North Carolina at Chapel Hill School of Dentistry in 2014.
When she is not practicing dentistry, Dr. Laura enjoys cooking, making jewelry, and watching Tar Heel basketball. She looks forward to caring for all your dental needs!
"I went to, I did my undergrad at Peace College in Raleigh and I majored in Biology and I also did some minors in Math and Chemistry so those were kind of my favorites. I like the sciences the best and kind of what led me up to Dental School as well. Then I went to UNC Dental School. I always really liked going to the dentist as a kid, I've actually seen Dr. Vice for twenty-two years and so I always liked it. I had to have good amount of stuff done when I was a kid so they always made me feel really comfortable and I liked hanging out with them. That got me interested in it. I pursued it and you know towards college and I kept liking everything I learned more about it and so I kind of stuck with it and ended up going to dental school and just loved it even more. It stuck at an early age."