Cosmetic Dentistry Options
Services in Cary, Durham, Raleigh, Chapel Hill, Apex, and Morrisville, NC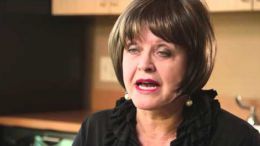 Read Transcript
Cosmetic dentistry came into being in the ... I mean really big probably the 80s and 90s with all of the veneering and things like that. I did do more veneering probably in the 80s and 90s. I do some veneers now. I don't do as many. We have Invisalign now, which we didn't have then. Personally if it was my teeth and my family and I'm going to treat you like my teeth and my family, I would go, if they're slightly crooked I would go with Invisalign, and most all of our dentists are Invisalign providers, and then I would do a bleaching. If that didn't get you where you wanted to go, then I would do a very conservative maybe even almost like a no-prep veneer. I would do that. Tooth structure is precious and valuable. I just don't jump on the bandwagon of taking off a lot of tooth structure because you can't really put it back. I would say over the years I've become more conservative in the cosmetic dentistry realm than I have the opposite.
From providing you with whiter, brighter teeth to correcting a crooked smile, Sunrise Dental's
cosmetic dentistry
services are designed to improve the look and feel of your teeth, as well as boost your self-confidence. Cosmetic dentistry refers to the field of dental work that improves the appearance (and often, the function) of teeth. Cosmetic dentists are most often asked to treat teeth that are discolored, stained, worn, chipped, cracked, crooked, misshapen, gapped, or missing. We offer the following cosmetic solutions:
Depending on your needs, we can help you find the right cosmetic solution to your aesthetic issue. Our
cosmetic dentists in Chapel Hill, Raleigh, Cary and Durham NC
are highly trained and experienced in cosmetic dental care. Please take a look at our list of services for more information. If you have any questions, please feel free to contact our team.
Veneers
Veneers are a great way to achieve the perfect smile. We offer a type of minimal-preparation veneer called Lumineers. This type of veneer is a very thin piece of porcelain that is used to completely replace the surface of your tooth to create a more pleasing appearance. For optimal aesthetic results, porcelain veneers are made to complement the color and size of your surrounding natural teeth. They are comfortable and look completely natural — no one will know they aren't your true teeth! A major advantage of porcelain veneers is their strength. When dental veneers are cemented to the front surfaces of the teeth, the porcelain material becomes extremely sturdy and resistant to damage. Additionally, veneers are highly resistant to staining from coffee, tobacco, and other staining agents. If you are interested in hiding chips, cracks, stains, discoloration, misshapen teeth, or minor alignment issues, this option may be for you.
Teeth Whitening
Looking for an easy way to make a big impact on your smile? Consider our professional whitening solutions. We offer Sinsational Smile®, a comfortable whitening system that can offer you a brighter, more beautiful smile in just 20 minutes! This great option is also only $99 right now! In addition, we offer Opalescence take-home whitening. Talk to a member of our team to determine if these whitening options are right for you.
Invisalign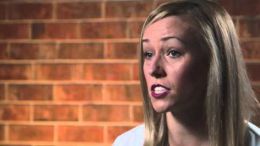 Read Transcript
Invisalign is the alternative of using clear line retainers instead of the brackets, and bands to straighten teeth. A lot of times the patients that we're treating with Invisalign, some are more complex than others. Usually it's patients that have had braces at one point and neglected to wear their retainers, or their teeth didn't get retainers, and they decided that later in life they want to straighten their teeth again. It's a really good alternative. Especially for adults that don't want to have to have the brackets, and wet rubber bands, and braces that remind them of their childhood. People seem to really like it; are really drawn to it. It provides a great option for straightening teeth to also enable us to do treatment, as well. A lot of times, especially doing prosthetic or restorative work, it's a lot easier if we have the teeth aligned properly, and have a nice bite that winds up well. It helps the work we're doing for restorative aspect, as well.
Invisalign is a comfortable, convenient way to help adult patients get the beautiful, straight smile they have always wanted. This option works quickly to help you get the results you need. Maintain your image and improve your smile at the same time with Invisalign clear aligners! Learn more about this cosmetic option by visiting our page
here
.
Teeth Contouring / Crown Lengthening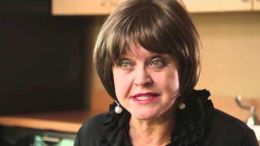 Read Transcript
Crowned lengthening sometimes does have to happen if you have an old filling that is so deep, or for example if you have a lower molar and you've cracked off the lingual of it but you hate to pull the tooth. It's a little bit more uncomfortable when you have to do crowned lengthening but the end product is better, so it saves teeth that you would otherwise have to extract.
We offer teeth contouring and crown lengthening services to help you get the exact aesthetic appearance you desire. If you want to contour your teeth to correct their shape or lengthen a tooth to help it blend in with your smile, these options may be for you. These processes are virtually painless and can make a major impact on your smile.
Gum Reshaping / Gummy Smile Treatment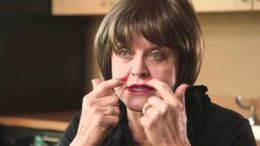 Read Transcript
First I would usually say to the patient, "Let's take the gingiva up a little bit, see if you can tolerate that, see if you can with that, and if you can, then that's okay." If you do a little gingivectomy and you have your dermatologist inject a little bit of botox, then your lip doesn't go up as high. Every problem has more than one solution. If it were me before I went and had the front of my jaw surgerized, then I would try a little bit of botox maybe and just a little gingivectomy. You can get a lot of stuff just by doing that.
We can use laser technology to eliminate your overly gummy smile and revitalize your appearance. If you are discouraged by a smile that shows too much gum and very little teeth, we can help. This process is quick and painless due to the accuracy of our laser technology. It also means very little to no bleeding and a much quicker healing time! Ask about our gummy smile treatments today!
Frenectomies
Our skilled dentists can remove the labial or lingual frenula for aesthetic or functionality purposes. The frenula, located inside the middle of the upper lip or under the tongue respectively, can cause problems with dentures and other dental appliances and procedures. We can remove this tissue to create better results.
Tooth Bonding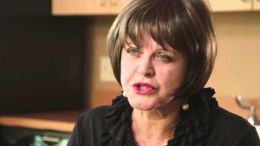 Read Transcript
I had a gentleman a couple weeks ago, and he had a diastema, which somebody had bonded, but the bonding had been coming off. It was several years ago, and it had kind of yellowed. Now if you have a small diastema, which is just the space between your teeth, it's a very tedious process, depends on how far the gum comes down, to get the exact right amount of like maybe a tenth or two of a millimeter on this tooth, and a tenth or two of a millimeter on this tooth, and get that closed, and get that looking one hundred percent natural. It's not ... It is technique sensitive, and it's not uncomplicated so to speak. The easiest thing, if you're going to ... If you don't want to do a veneer right now, and you have a damage or a dark tooth, the easiest thing is just to put a composite veneer over the whole tooth. Diastema closure is a little bit more technique sensitive. Bonding is absolutely wonderful, we use it everyday. When I went to school, we used amalgams, and we don't have amalgam in any of our practices. Amalgam doesn't actually bond to the tooth, our white fillings actually bond to the tooth, and make the tooth a little stronger. We see a lot of older molars that have had amalgams in them, and then as they wear, sometimes the sides of the teeth will break off because there's no bonding involved there. We use bonding, I love bonding, it makes the tooth stronger, you can use it cosmetically, it's the best thing since peanut butter and jelly. We use it every single day. Without bonding I don't think modern dentistry would be as good as it is.
This quick process allows us to fill in or cover chips, fractures, gaps, stains, or other smile imperfections. We will flow in a tooth-colored composite resin material, shape it, harden it with a special light, and then polish it to blend in with your natural smile. This is a quick way to eliminate flaws in your smile! Talk to one of our doctors about dental bonding today. If you are ready to schedule an appointment, you can find our phone numbers
here
. You can also send us a message using our
online form
. We will be happy to help!