Oral Surgery Services
Services in Cary, Durham, Raleigh, Chapel Hill, Apex, and Morrisville, NC
As a comprehensive dental practice serving Cary, Raleigh, Chapel Hill, and Durham, NC from four offices, Sunrise Dental performs a range of dental procedures, including oral surgery. If you have a tooth that needs to be removed or require another type of
oral surgery
, our dentists can take care of you. We offer the following oral surgery services in Durham, Cary, Raleigh, and Chapel Hill, NC:
Regardless of your dental surgery needs, our dentists are experienced and highly skilled, meaning we always give our patients the high-quality, thoughtful care they have come to expect. Whatever dental problems you are experiencing, our doctors will diagnose you and offer you the procedures needed to fix the issue.
Tooth Extractions
Need to have a tooth removed? We can gently and painlessly extract a tooth that cannot be saved. Learn more about teeth extraction process.
Wisdom Teeth Extractions
Our expertise doesn't stop at simple, traditional tooth extractions. We can even handle impacted wisdom teeth! To learn more about our wisdom teeth extractions.
Root Canals
Root canals are designed to eliminate your discomfort and allow you to return to your normal life with a healthy, strong, pain-free smile. We use rotary technology to gently access the tooth to remove the infected dental pulp.
Dental Implants
We can place dental implants at each one of our four locations. We use dental implants to replace your missing teeth and restore the health and function of your mouth. If you are looking for a strong, reliable, and beautiful tooth replacement option, dental implants may be for you.
Bone Grafting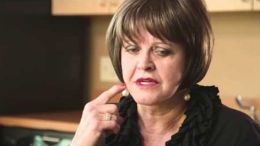 Read Transcript
Well, the easiest thing to do is when you lose a tooth, you should graft it. If there's infection, you cannot graft it that day. A lot of times when people have to lose a tooth, there's infection involved, so you want to get that infection all cleared up. Once the infection is all cleared up, then you can go back in. Now, the interesting thing is gum will grow back ten times faster than bone, so you have a hole in your jaw and the gum says, "Oh, there's a hole there." It starts growing down into the socket. What it does is where the gum is, bone won't grow. It grows down in there and then that's where you get this sway back sort of situation where you lose a tooth. If you wait till the infection is cleared up and then you go back in, you take out the gum that's grown down into the socket, and then you pack in your freeze-dried bone and you build it up. Then I usually will use some kind of a Mucograft membrane over the top and then you sew it up together. Then the brain says or the body says, because it has artificial bone in there it says, "I'm supposed to grow bone here." Then it will grow bone straight across the top, which is very cool. Then you have a great fertile bed and the implant will actually keep the bone. As long as there's something there, you won't get bone atrophy. It's really good for keeping the jawbone. If you lose a tooth, you really need to have it grafted and then an implant would be really good to have.
Have you experienced considerable jawbone deterioration due to periodontal disease or the absence of teeth? We can help. We can rebuild the jawbone in the areas necessary to allow for successful dental implant placement, if needed. Talk to our dentists about this procedure and how it can help you get the results you need.
Ridge Augmentation
Read Transcript
Rich augmentations, now, if you have a three wall hole that's much easier to actually get bone to grow. When you have to create bone out of nothing, that's a little bit more difficult. There are extensive procedures where either the oral surgeon can take part of hip, rib, whatever, and actually build the ridge up. Or you can take some mesh and actually build it up with bone, but you have to screw the mesh in and then you have to let the bone heal. Then you have to go back and take the mesh out. Building a ridge up out of is like creating a mountain out of nothing. Now, that's the bottom ridge. The upper ridge is much easier. I have a good friend who had lost all of his molars up here. What I did for him is, I went in, I flapped the tissue. I lifted the sinus membrane, I packed bone in there and the sinus grows great bone. Now he has two implants here with the bridge and two implants here with the bridge. You can create ridge on the upper because the sinus is a fertile place to grow bone. The bottom ridges are a little bit more difficult because you have the cortical plate bone and then you have a big nerve down there. Building up the bottom bone is a little bit more difficult.
This procedure goes hand in hand with bone grafting. Ridge augmentation procedures are designed to rebuild the natural contour of your jawbone and gum, allowing for adequate implant placement. In addition to issues with implant placement, the loss of bone can create all sorts of cosmetic problems. Ask about this procedure if you are considering dental implants.
Sinus Lifts
Sinus lifts are required when the sinus cavity is positioned too close to the mouth. The problem with this is the lack of bone tissue in between the sinus cavity and the mouth — dental implants may be difficult to place in this circumstance. We can correct this issue surgically and create a better environment for the placement of dental implants.
Make An Appointment
Ready to schedule an appointment? You can find our phone numbers
here
. You can also send us a message using our
online form
. Our
oral surgeon
will be happy to help you get the oral surgery services you need to achieve the results you desire.