Relieving Dental Anxiety with Sedation Dentistry
Services in Cary, Durham, Raleigh, Chapel Hill, Apex, and Morrisville, NC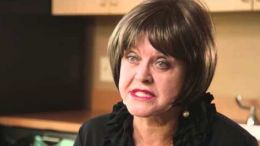 Read Transcript
I think if you have something in common with somebody and you just sit down and you listen to them first. We all deserve to be listened to, so you just have to let them tell you where they are coming from and what they need. I think if you sit and you listen, then, usually, most people will calm down and we do have things like Valium and Nitrous. It's just communication, I think, more than anything else. Some people want to know what you're going to be doing. Some people say, "No, just do it." You have to know how people like it.
For many patients, going to the dentist brings fear and anxiety.
Dental anxiety
and phobia have prevented many people from seeking out and going through with any treatment that can aid in repairing, creating, or maintaining beautiful, healthy smiles. We offer a few different options to help our patients feel less anxious and more comfortable during a visit to our office. These options include dental sedation, semi-private operatories, longer appointment times, and a warm and friendly office atmosphere.
Warm And Friendly Atmosphere
The first and foremost way we try to help our patients feel comfortable is by offering the most inviting atmosphere we can. This means always greeting our patients with the smiles they deserve and maintaining a warm, welcoming tone in the office. If you are looking for a dental office that tries to help you feel at home, you've come to the right place.
Semi-Private Operatories
At each one of our offices, we offer at least one semi-private operatory at the end of the hall for use with patients who are anxious or require a greater level of privacy. This often helps the patient feel more comfortable and at ease during treatment. If this is an option you are interested in, please mention it to our staff when you schedule your appointment.
Longer Appointment Times
Speaking of appointments — we offer longer appointment times to better accommodate patients who suffer from dental fear or anxiety. If you need to take things slow, we can help you do that. We can work at your pace and help you feel comfortable throughout each step of the process.
Sedation Dentistry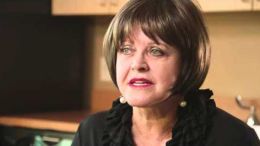 Read Transcript
Anxiolicis is what the state classifies just a valium in nitris. I went to Athens, Georgia. I became IB certified. I am also certified to do pill sedation. I have a lot of certifications, and I have to tell you that most people, by the time I sit and listen to them, and even if they need a little valium and a little nitris, that's usually the only thing I use. As far as the sedation, for me ... this is jusst for me, I think that when you're doing the dentistry and you're so focused on that, you don't have time to be the anisthesiologist, too. For me, if I can just get the patient relaxed and get the treatment done, I take out wisdom teeth, I do everything just with valium and nitris, and it works out great. Some people, it's changing their focus. If they're focusing on their fear, then you're going to get more fear. If you focus on something else, whether it's your favorite place, whether you like to go to the beach or the mountains, if you can just get them a little bit focused on something else, you can actually just leave your body, so to speak, and get done what you need to do, and then it's done, and you're finished, and you're happy, and you're feeling good, and you don't have all that drug hangover.
Sedation dentistry is a revolutionary way of minimizing the apprehension many people experience during a dental visit. At Sunrise Dental, our preferred method of sedation is using nitrous oxide or a combination of nitrous oxide and oral sedation. This is sufficient for most people with apprehension about the dentist. However, in cases of extreme anxiety, we can use a small pill for sedation. After consulting with one of our Raleigh, Cary, Durham, or Chapel Hill sedation dentists to ensure that it is safe for you to undergo dental sedation, we will ask you to swallow a small sedative pill on the day of your dental visit. Because you will be experiencing the effects of sedation, we will require you to be driven to and from our office by someone who stays for the entirety of the visit. Though you will remain conscious during the dental procedure, you will experience a deep sense of relaxation that allows you to speak and respond when needed. Most patients feel no discomfort during treatment and remain largely unaware of what is happening. In most cases, patients retain little or no memory of their visit to the dentist after the sedative wears off.
Sedation dentistry
allows patients to undergo procedures that will enable them to achieve and maintain their ideal smiles. If you would like to discuss the possibility of undergoing dental sedation with one of our Raleigh, Chapel Hill, Cary, or Durham, NC dentists, please
contact our office
and schedule a free consultation. You can also send us a message using our
online form
. We will be happy to help you get the care you need in the comfortable, inviting atmosphere you deserve.