Dental Implants Replace Missing Teeth
Services in Cary, Durham, Raleigh, Chapel Hill, Apex, and Morrisville, NC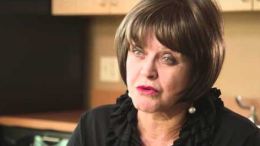 Read Transcript
If you lose your molars here, then your upper teeth will drop down over time and you'll have a big problem. She had lost all of her molars on the lower left, so I say, "You need at least a partial denture or something or you need to sleep in a retainer. You've got to have something to keep those teeth up." She opted for the partial. A partial on the bottom. Your tongue is there and it's very difficult. She did have to wear the partial for several months simply because you have to wait for the bone to heal. Once the bone heals, then you can put the implants in. You have to wait for the implants to integrate. The bone grows around the implant and then you can take the impression and put the crowns on top. I think having the contrast of having the partial for several months and then getting the implants, oh my gosh, she's like, "I have teeth. I have teeth." She can chew and she can eat and she can just brush. They're like your teeth. It's not like something you have to take out like a grandma and put in the glass beside the bed. Every time you eat, food gets under eat. It's a miracle. It's wonderful. I love implants. I think they're just a blessing.
If you are missing some or all of your natural teeth, we may have the tooth replacement option for you. Dental implants are a strong, reliable way to replace your missing teeth and restore the beauty, functionality, and health of your mouth. Read on to learn more about dental implants, bone grafts, and if implants are right for you.
What Is A Dental Implant?
Dental implants replace a missing tooth or teeth with new, permanent teeth. At Sunrise Dental, we can place
dental implants
at each of our Raleigh, Durham, Cary, and Chapel Hill, NC dentist offices. At the beginning of the dental implant procedure, titanium posts are surgically inserted into the jaw. Titanium is readily accepted by the body, which means that the jawbone will completely heal around the titanium screw. Once the healing is complete, the artificial tooth is attached to the screw. The artificial teeth used for dental implants are made to have similar characteristics to natural teeth in color, texture, size, and function. The realistic artificial teeth are attached to the titanium posts, which replicate the natural tooth root. We use a cone beam CT scanner to see a 3D view of the bones and nerves in your mouth before placing the dental implant. Our implant experts can help you achieve the dental implant solution you need to look, feel, and function great. If you have any questions regarding dental implants or how they work, please feel free to contact any one of our four convenient area locations.
Mini Dental Implants
Sunrise Dental offers mini dental implants at our four locations in Chapel Hill, Durham, Raleigh, and Cary, NC. A mini dental implant is exactly what it sounds like. They are a smaller version of the conventional dental implants. The screws that are used in mini dental implants are smaller and half as wide as their counterparts which are used in regular dental implants. Since the mini dental implant is smaller, it is a less invasive procedure. One thing to note is that the hold will not be as strong as a normal dental implant but can still withstand daily use without any problems. Some patients will choose a mini dental implant when they lack the bone mass in their jaw to support the traditional dental implant option. Often mini dental implants are a less expensive option than their conventional counterpart. If you are interested in learning more about mini dental implants, schedule an appointment.
Contact
our offices today to discuss the options we have for residents in the Cary, Durham, Raleigh, Apex, Morrisville, and Chapel Hill, NC areas.
Am I A Good Candidate For Dental Implants?
Although dental implants are an effective and aesthetically pleasing treatment for many patients, not everyone is an ideal candidate. A good candidate for dental implants must be in relatively good health, as
dental implants procedure
require the patient to undergo a surgical operation. The ideal candidate also has healthy gums and sufficient bone to support the titanium screw implants. Additionally, it's important that the candidate acknowledge and commit to a meticulous, long-term oral hygiene regimen, as well as regularly scheduled visits to their Triangle-area dentist.
Bone Grafting Procedures
We also offer bone grafting procedures for patients in need. In order to place dental implants, a certain amount of jawbone material must be available. If you are experiencing jawbone deterioration, you may need to have a bone grafting procedure before implant placement. The grafting procedure allows us to build up the bone in any particular area so that we can more successfully place the dental implants. For more information about our oral surgery procedures, visit our page
here
.
How Can I Make An Appointment?
If you are looking for a strong, reliable, beautiful tooth replacement option that can help you feel as if you haven't lost any natural teeth at all, please contact one of our convenient area locations to schedule an appointment. You can find each of the phone numbers
here
. You can also send us a message using our
online form
. We will be happy to help you get the replacement teeth you need to look and feel your best!