Invisalign: Clear Braces for Adults
Services in Cary, Durham, Raleigh, Chapel Hill, Apex, and Morrisville, NC
The experienced general and cosmetic dentists at Sunrise Dental in Cary, Chapel Hill, Raleigh, and Durham, NC, are proud to offer Invisalign for adult patients looking to improve their smile! Invisalign is an orthodontic solution that will not impose on your lifestyle, appearance, or reputation. If you are looking for a way to comfortably and conveniently improve the aesthetic appearance of your smile and achieve the straight, beautiful teeth you have always wanted, Invisalign might be right for you.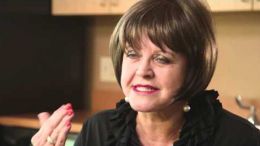 Read Transcript
I can tell you, it's amazing. I mean even I'm amazed at what some of these Invisalign trays can do. You can take someone's teeth that are so crooked and then the nice thing is, for example, just recently we were doing Invisalign on a lady and she was getting married and she wasn't completely finished with her treatment. Invisalign you put these little white buttons on the teeth and so she said, "I really want these off for the wedding." We just took those off and she had her wedding, she had her honeymoon, and then she came back and we put the little buttons back on. You can take them off when you need to, if you have a wedding it's easy to take the buttons off. You'd be surprised what they can straighten, those guys have it down. Invisalign has it down. It's a more expensive product then some of the knockoffs because the lab fee is a little higher but I'll tell you, I think Invisalign is an awesome company and they do fabulous things. They're so computerized and they know exactly how long it's going to take and how they are going to move that tooth and it's great. I love it.
How Does Invisalign Work?
The system uses a series of clear, removable aligners to correct orthodontic problems such as gaps in teeth, crooked teeth, crowding, overbites, and more. This cosmetic option requires regular visits to the dentist to receive a new set of clear aligners that will continue the process of straightening your teeth. These
invisible braces
can be removed at any time for eating, brushing teeth, or flossing. In addition to their convenient nature, the aligners are also more comfortable than traditional metal braces and will not rub, scratch, or cut your gums or cheeks. If you are looking for a superior adult orthodontic option, our Invisalign short-term solution may be for you.
Straighten Your Teeth With Invisalign
Getting Invisalign's clear, bracketless braces starts with a close examination of your teeth. Using computer technology, your Sunrise Dental cosmetic dentist will examine a 3D model of your teeth to customize your teeth straightening plan. This technology helps us accurately plot the ideal position of your teeth after treatment and will make sure you get the best results possible. While you undergo the treatment, you will receive a new set of clear aligners every two weeks to gradually shift your teeth into optimal position. The aligners move your teeth very gently — you will only ever feel pressure when exchanging aligners, never the intense discomfort associated with a tightened wire. Also, because the aligners are made of a clear plastic material, they will sit comfortably in your mouth without causing irritation. Invisalign invisible braces have many advantages over metal braces. Aside from the fact that the aligners are virtually invisible and will draw no unwanted attention to your teeth, the length of treatment is also preferable. Invisalign aligners work their magic in only about a year — your treatment can be complete in about half the time of traditional braces. This wonderful benefit can help you get in and out of your clear braces quickly and without the huge change in lifestyle and appearance associated with traditional braces.
Oral Health Advantages To Straight Teeth
Did you know that Invisalign will not only improve your appearance but will also help you keep your teeth healthy in the long run? Straighter teeth provide fewer places for harmful disease- and decay-causing substances to hide. By straightening your teeth, you are eliminating these hiding places and aiding in the prevention of gum disease, tooth decay, and other common dental problems.
Invisalign clear braces
can help you get the smile you want right now — and help you keep a beautiful, healthy smile for life. We love to help our patients achieve the cosmetic results they want, but knowing that we are helping them keep their teeth and gums healthy for the rest of their lives is a truly wonderful experience that we get to enjoy.
Make An Appointment
Invisalign can help you get the aesthetic results you want and need. It can also help you maintain a beautiful, healthy smile for years to come. To find out more, please
contact
Sunrise Dental today and set up an appointment with one of our Raleigh, Durham, Cary, or Chapel Hill, NC dental offices. Our dentists are experts and are happy to discuss Invisalign and cosmetic dentistry services with you. You can also send us a message using our
online form
. A member of our team will be happy to help you find a date and time that works well with your personal schedule. Don't wait — get started on your journey to a straighter, more beautiful smile today.