Family Dentistry Services
Services in Cary, Durham, Raleigh, Chapel Hill, Apex, and Morrisville, NC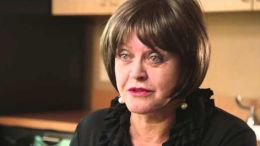 Read Transcript
Well, we see the entire family. We've seen them as young as two and as old as probably ninety-eight or so. I do have patients that I've seen before they got married. They had children, and I've even at this point, because I've been around so long, I've taken the kids' wisdom teeth out. We'll let the mom bring the baby in, two or three-year-olds. She can lay the child on her lap when she's getting a cleaning. Get them used to it. Do a little toothbrush prophy. The important thing is to make this experience pleasant so that they can be a relaxed dental patient just so you can acclimate them to the environment. If you do that slowly enough, then they'll be fine.
At Sunrise Dental, we focus on excellent, comfortable dentistry for the entire family. In addition to our extensive cosmetic and restorative options, we offer preventive and general dentistry services for patients of all ages. Depending on your needs, we can help you find the correct solutions to your problems. Please feel free to contact one of our offices if you have any questions or concerns about our
family dental care
.
Dental Care For Children
While we do not consider ourselves pediatric specialists, we do see entire families. Children are welcome in our offices starting at about age 3. We can begin doing dental cleanings and offering fluoride varnishes at this age. Read on to learn more about our preventive services. Getting your child in to see the dentist at an early age is essential in ensuring their lifelong good dental health. We can help educate your child early and observe them as they develop to catch any dental abnormalities or other issues. Beginning regular dental visits early is also key to helping them avoid the development of dental anxiety later in life. These are just some of the many benefits of having your young child visit the dentist!
Preventive Services
We offer a variety of preventive services for patients of all ages. These services include:
Fluoride treatments and varnishes. Great for kids and adults alike. Will help strengthen enamel and protect against sensitivity, cavities, and general decay.
Cleanings and exams. An important part of what we do. We want to make sure your entire family has a clean, disease-free, and decay-free smile!
Used to prevent damage from grinding, clenching, and sports accidents. Ask one of our doctors if a custom-made mouthguard is right for you or your child.
Nutritional counseling. What you consume makes a huge impact on your oral health. Stay informed so that you can guide your family's diet and nutritional habits.
Dental Sedation
To help our nervous patients, we offer two different types of dental sedation: nitrous oxide and oral conscious sedation. While we use oral sedation for more complicated procedures or very fearful patients, nitrous oxide is safe for all ages of patients and is great for nervous kids! If you have little ones who are anxious about visiting the dentist, don't fear — this fast-acting "laughing gas" will have your child worry-free in no time! Learn more about how we can help
relieve your dental anxiety
.
Make An Appointment
Are you ready to make appointments for you and your family? Contact one of our convenient Raleigh, NC Triangle locations. You can find our contact information (including phone numbers)
here
. You can also send us a message using one of our
online forms
. Just fill it out, click submit, and a member of our team will get back with you as soon as possible. We will be happy to help you find a date and time for your appointment that works well with your personal schedule. We can't wait to meet you and your family!