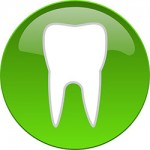 At Sunrise Dental nothing is more important to us than your comfort and complete satisfaction with all aspects of your dental health. As the year comes to a close, it is often a very cost efficient and convenient time to receive comfortable state of the art dental care. During holiday vacations appointments can be scheduled without needing to take time off of work, and remaining insurance benefits may be used to minimize your cost. For some people the 2014 insurance period ends December 31, 2014, and any remaining benefits for the year may be forfeited. Take advantage of them before they're gone!
Schedule your November or December dental appointment
today or call our office to find out more about your benefits.
Thank you for allowing us to take care of all of your dental needs. We look forward to serving you in the future. Best Regards, Dr. Dinah Vice and Associates