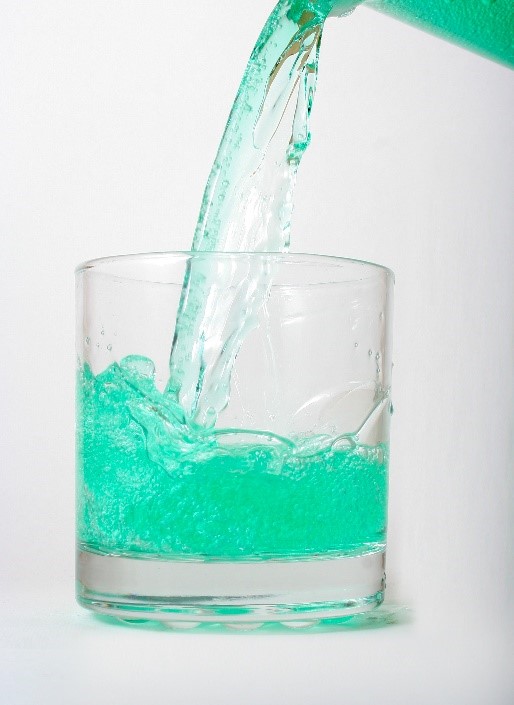 The best way to keep your gums and teeth free from plaque, cavities, and stains is to
brush and floss
; however the use of mouthwash on a daily basis can really help up your teeth and gum health to the next level. Here are five reasons you need to start integrating the use of mouthwash into your daily routine.
Pros of Using Mouthwash
Freshens Breath – The most obvious reason that people use mouthwash is to eliminate bad breath. Mouthwash kills bacteria which is the source of bad breath. After swishing some mouthwash for a minute, you're left with a refreshing and clean mouth that not only will you appreciate, but your friends will as well!
Prevents Plaque Buildup – Flossing and brushing eliminates plaque, but mouthwash helps prevent plaque from building up any further. Mouthwash is also able to find those hard-to-reach areas that your toothbrush or floss pick can't get to all the time.
Decreases the Chance of Cavities Forming – Using mouthwash that contains fluoride can help strengthen your enamel, which in turn decreases the chance of cavities forming. Not all mouthwashes contain fluoride, so make sure you look for one that specifically does.
Removes Food Particles – Typically you rinse with mouthwash after you brush and floss; however you can also use mouthwash before you brush. Rinsing with mouthwash before you brush will help dislodge food particles between your teeth and will make for more effective brushing and flossing afterwards.
Visit Sunrise Dental
The next time you come in for your
teeth cleaning appointment
, don't hesitate to talk with our dental staff about our mouthwash recommendations. To schedule an appointment, call us at
919-878-0055
for our
Raleigh office
,
919-493-3355
for our
Durham office
, and
919-929-3996
for our
Chapel Hill office
or
schedule an appointment online
.