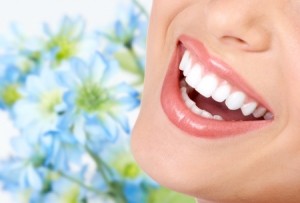 For many of us, spring is the time for spring cleaning. Spring cleaning is a great chance to empty out that overstuffed drawer in your kitchen, clean your closets, garage and more ­­— but why not use springtime as an opportunity to clean your teeth? We are often hear that patients want a brighter, whiter smile. Teeth whitening is a great "spring cleaning" dental treatment. Over the counter teeth whitening options may help, but not as quickly or efficiently as our dental office's highly-skilled team. In as little as an hour and a half our
whitening system
can improve your teeth by an average of eight shades of white. Some of the reasons to consider a
tooth whitening
treatment include:
Remove stains– Lots of food and drinks, from coffee to wine and sodas can stain your teeth. Our tooth whitening treatment can undo harm done by these abrasive products, leaving you with a pearly white smile.
Boost self-confidence– Many people start going to the gym in the spring to get a "beach body." Sunrise Dental's tooth whitening treatment can be another great way to improve your look. A whiter smile is sure to be noticed by yourself and others.
Special occasions– At any special event, from a graduation to a wedding or vacation you want to look your best. Spring and summer are often filled with special occasions, and with our teeth whitening services you will always have the perfect smile for any event. Cosmetic Dentistry for a Better Smile Our team of dentists are highly skilled and trained in helping customers achieve a beautiful and healthy smile. We believe that dental education is an ongoing process; each visit we ensure a comfortable, effective and educational appointment. To schedule a tooth whitening, call 919-878-0055 in Raleigh, 919-493-3355 in Durham, or 919-929-3996 in Chapel Office today, or fill out our contact form.