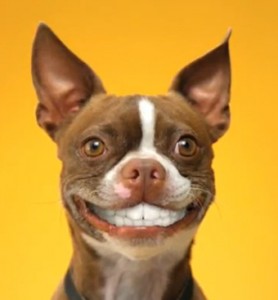 First impressions are very important. And there's no better way to make a great first impression than with a smile. Smiling can be a great way to reduce the stress of you and others, and can even lead to better heart health.
From May 18 – June 18 the British Dental Foundation is running National Smile Month to raise awareness about healthy oral hygiene. There are three core values behind this event, values that align with Sunrise Dental's as well, including:
Brush your teeth last thing at night and on at least one other occasion with a fluoride toothpaste
Cut down on how often you have sugary foods and drinks
Visit your dentist regularly, at least every six months
Dating back to 1979, National Smile Month is the UK's largest and longest running campaign on oral health. In honor of National Smile Month, we'll be promoting healthy oral hygiene tips to keep your pearly whites healthy and clean. We are firm believers that a happy patient is an informed patient.
Treat Your Smile Right with Healthy Oral Practices
While National Smile month is a great way to promote awareness, it's important to remember that healthy smiles all stem from consistent oral hygiene habits.
Brush your teeth at least twice a day, and floss at least once a day. Make sure you take the time to rinse with mouthwash and do not forget to clean your tongue while brushing. By following healthy oral hygiene habits, you're ensuring your smile is bright and white, making a great first impression on everyone you meet!
Part of all services we provide at Sunrise Dental, from general to cosmetic or sedation dentistry, are backed by dental experts with extensive training, education and experience. Our dentists are happy to answer any questions you may have about any dental procedure.
Call 919-493-3355 in Durham, 919-878-0055 in Raleigh, or 919-929-3996 in Chapel Hill to schedule your next appointment. Additionally, you can reach us any time by filling out our online contact form.