In our Raleigh, Durham, and Chapel Hill dentist offices, we are surprised at how many of our patients tend to associate cosmetic dentistry with cosmetic plastic surgery. The term "cosmetic" has been thrown around so much so that people have a difficult time discerning the difference between cosmetic dentistry and plastic surgery, and as a result miss out on an opportunity that would benefit them and their health.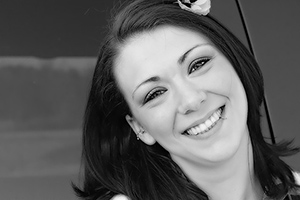 You see, plastic surgery is often an elective procedure. Meaning, that it is often for cosmetic purposes only that people choose to do it – and it is not required for their optimal health.
Cosmetic dentistry on the other hand, is different in that, more often than not, patients who need cosmetic dentistry are suffering from severe tooth decay, gum disease, infections, and horrendous pain. They not only suffer cosmetic issues but their health is at risk due to dental problems. Cosmetic dentistry offers patients who would otherwise not have their natural smile because of tooth decay or perhaps an accident – a chance at a brand new smile and oftentimes, a new life.
Cosmetic dentistry restores oral health, confidence, and dignity to those who have lost these things due to massive tooth decay, missing, crooked, stained, worn or chipped teeth.
In many cases, cosmetic dentistry does not require invasive procedures. For example, if you have tooth discoloration, with no other dental problems, then teeth whitening would meet your needs. If your teeth are crooked, the perhaps porcelain veneers or Invisalign might be alternatives for you. For less serious tooth decay, cosmetic dental procedures such as tooth colored fillings could be an option. And for cases regarding tooth loss, dental implants would restore your beautiful smile.
We understand there are many options and it can be an overwhelming process – that's why we're here. We'll provide you with a thorough examination and discuss cosmetic dental options that are best for your situation. To schedule an appointment at one of our Sunrise Dental locations, fill out this form or call 919-878-0055 in Raleigh, 919-929-3996 in Chapel Hill, or 919-493-3355 in Durham.