You've seen the tabloids online and when you are waiting in line to check out at the grocery store. You might find yourself asking, "How do all of these celebrities manage to have such a perfect smile!?" While we may not have the behind the scenes scoop on whether Justin Bieber and Selena Gomez are still dating (or not), we do know the secrets behind those perfect celebrity pearly whites. The first thing you need to know is that most celebrities were not born with these gorgeous smiles. Most people get their straight and pearly whites from a series of dental treatments, including
restorative
and
cosmetic dental procedures
.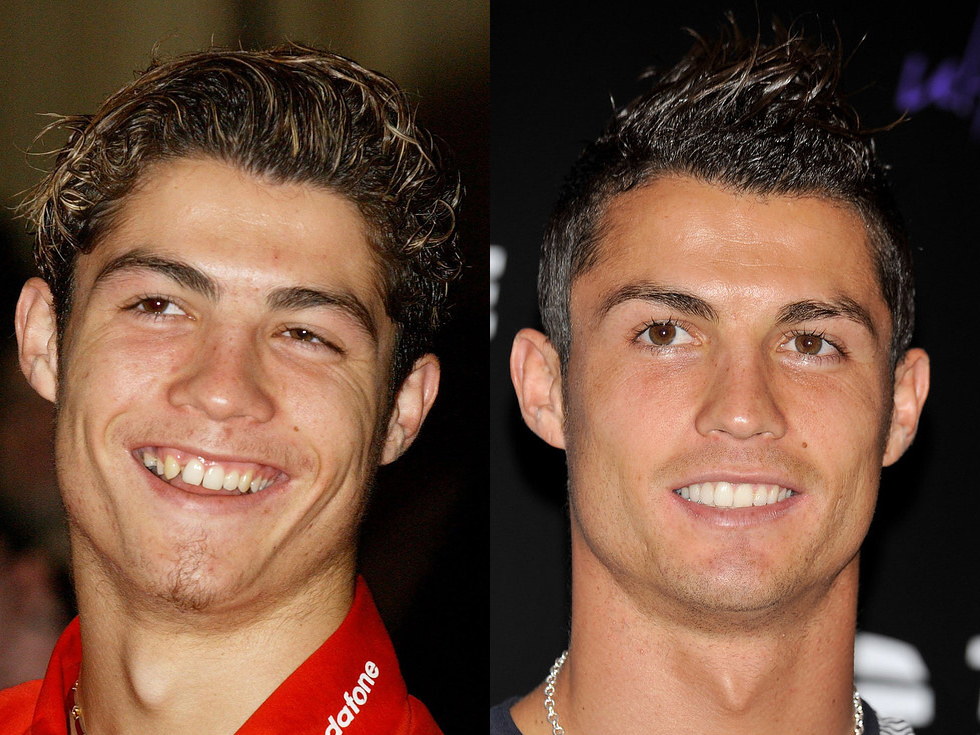 How to Get a Celebrity Smile
The following are
common dental services
that we provide at Sunrise Dental that will help you obtain that beautiful celebrity smile you have been lusting after for years:
Teeth Whitening
We offer a few whitening services, including a series of
professional teeth whitening treatments
and a 30-minute Sinsational™ in-office whitening. Our professional teeth whitening system can whiten your teeth by an average of 8 shades! Say goodbye to discolored teeth or stained teeth, and say hello to those glamorous pearly whites!
Invisalign
Invisalign is an alternative to braces as the system uses a series of clear, removable aligners to correct orthodontic problems such as gaps in teeth, crooked teeth, crowding, and overbites. The plus side of
Invisalign
is that it is bracket-less and clear, making it more appealing than metal braces.
Porcelain Veneers
Porcelain veneers provide all the beauty of a flawless smile while maintaining comfort and a natural look. Their durability and resistance to stains, like coffee and tobacco stains, make them a popular and effective choice for improving your smile.
Tooth-Colored Fillings
While some celebrities choose to show off their "grills", most celebrities opt for a more natural looking smile, meaning no silver fillings or crowns. At Sunrise Dental, we proudly offer fillings that match your teeth perfectly. The best part of
tooth-colored fillings
is their strength and durability. Tooth-colored fillings are directly bonded to the teeth making them stronger than silver or amalgam fillings.
Daily Maintenance
While celebrities may undergo a few cosmetic or restorative dental procedures to get their perfect smiles, they must also upkeep their teeth with daily maintenance. This means brushing and flossing every single day, just like you! It's the little things that add up and make a difference. Not to mention, flossing and brushing help prevent cavities, which means fewer trips to the dentist!
Get a Celebrity Smile at Sunrise Dental
If you are lacking the confidence in your current smile, call us at Sunrise Dental to set up a consultation to see how we can help improve your smile so you can too can have a celebrity-looking smile. We are also currently offering a special deal on our Sinsational™ in-office whitening services.
Click here
to view the special offer and see how you can save at your next dentist appointment!